Mike Neill is a former professional Ironman Athlete and currently lives, coaches and trains out of Victoria, B.C.
Founder of the Triathlon Team Human Powered Racing Canada in 2006, Mike still takes on a select number of athletes each season for ongoging private coaching and consulting.
Mike Neill is a former professional Triathlete with 26 Ironman finishes over a 15 year career, including 11 Ironman World Championships where he was the top placing Canadian for 4 straight years from 2006 – 2009. Mike was named Triathlon Canada's Elite Long Distance Athlete of the year in 2006. Mike is the founder and has been the Head Coach of Human Powered Racing Canada since it's launch in 2006.
Originally from Kingston, Ontario, Mike has been involved in the sport of triathlon since 1994 and began his coaching career with the Queen's University Triathlon Club in 1998. Since that time he has gone on to coach the Commonwealth Triathlon Club, Island Triathlon Club, Tyee Masters Swim Club as well as coaching a number of Triathlon camps both locally and internationally. Mike is an NCCP certified coach who uses his many years of racing and coaching to provide a dynamic and interactive coaching style to athletes of all ages and abilities.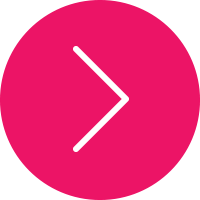 Coaching & Consulting Services
Individualized Program Pricing*
Per Month
Swim/Bike/Run - $330
Bike/Run - $220
Swim Only - $110
Bike Only - $110
Run Only - $110
Pricing does not include a one time $125 Set Up Fee.
​
Consulting
1 hour phone Consult - $60/hour
1 hour One on One Coaching - $100/hour
​
*pricing does not include 5% GST
​
Whether shooting for the podium in Kona or racing to the finish line of your very first sprint, Mike will design a fun, sensible and challenging training plan that will allow you to achieve your goals!
Sometimes athletes just need a few tweaks to a training/racing program: race execution, race day nutrition, race planning, technical corrections. This is where Mike's 25 years of experience can be a resource that can help set an athlete back on track or on a path to breakthroughs in performance.
1022 St Patrick St
Victoria, B.C.
V8S 4Y1
250-885-7067